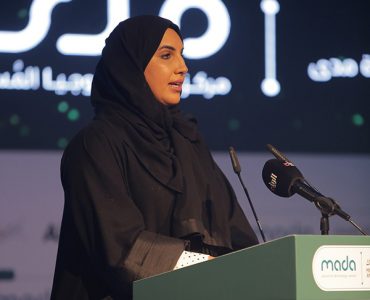 At Mada Center, we strongly believe in the importance of ensuring the rights of persons with disabilities and the elderly in digital access to ICT. Our objectives are consistent and integrated with the Qatar National Vision 2030 focusing on the key sector of education which we strive to ensure equal opportunities, empower an inclusive education system at all levels and support lifelong learning through ICT. This is in conjunction with the community and culture sector, through which Mada's strategy aims to provide an equal basis for persons with disabilities (PWDs) and elderly to take part in cultural life through ICT and offers better opportunities for PWDs to unlock their creative, artistic, and intellectual potential.
We are working to achieve our strategic objectives by building strategic partnerships both locally and internationally, and by offering a group of quality services and activities targeting our strategic partners and others to advance our role as a strategic enabler in the field of ICT accessibility, through capability building, digital accessibility accreditation, innovation, research, raising awareness, policy advocacy and ICT Accessibility services.
Moreover, we work passionately as a center of excellence in digital accessibility in the Arabic language, we are proud to have provided our beloved country, Qatar, with the means to be among the most advanced countries in this field, as Qatar ranked first globally in the field of implementing digital accessibility rights within the DARE Index issued by the Global Initiative for Inclusive ICTs (G3ICT). Mada will further its achievements by supporting specialists in the field of digital accessibility through training, inclusive digital platforms and programs in compliance with international standards to raise the quality of services provided to PWDs and the elderly to enable them to live independently and ensure their active participation in the development process in all fields.
Maha Al-Mansouri
CEO – Mada Center